Ahoy, greenpanther.org is the new homepage of our sailboat Green Panther and its fearless crew Alena and Christian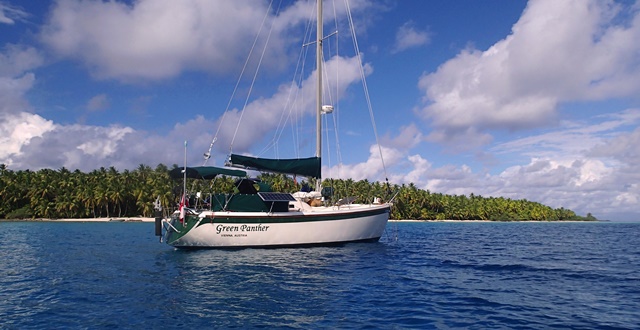 Whenever we have time and a decent internet connection we will post pictures, movies and stories here on our site. Check out our Ships Log for regular updates.
The specs and a short history of our good old sailboat Green Panther can be found here.
We will update our cruising route whenever we can, so you can track our progress.
You can email us, following the "Contact" link in the main menu.
May there always be enough water beneath your keel,
Alena and Chris
Winter highlights



July - October 2016


Highlights of our winter, which disappeared much too quickly
Hiking Season



May-June 2016


The weather has finally cooled down, making it the perfect temperature for hiking.