Week of 9/30/13 - 10/6/13

Moving out of the storage unit, dividing up the plunder, and escaping to spend some time in a tree house in Oregon - and well, enjoying the rain in Portland :-)
One step closer
We finally moved out of our storage unit and managed to sell, donate, and give away most of our belongings. The remaining stuff got divided into things we will need while cruising and the few things we really want to keep but won't use during our cruise.
The latter got stuck into Alena's car and we drove it all the way up to Portland, Oregon to hide it - with permission - in the attic of her parents. Our plan was to explore Crater Lake National Park on our way to Portland, but those plans got shot down by the government shutdown. So we improvised and followed a lead of a tree house bed and breakfast. We found it near Cave Junction in the Siskyou mountains. It's a pretty unique place which reminded me of the Ewok tree village in Star Wars.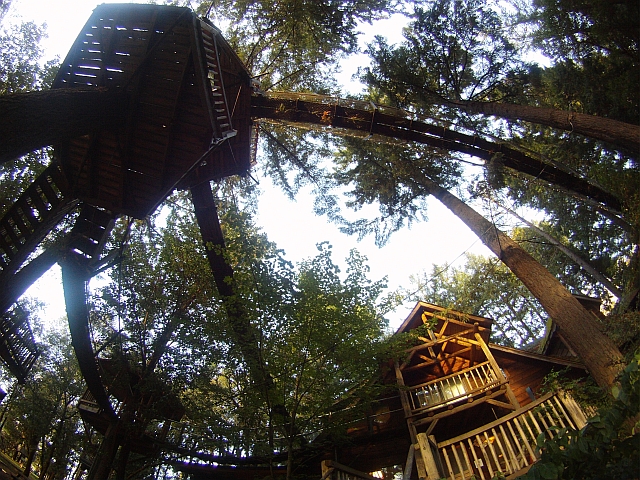 Next we headed for Portland, throwing a bon voyage party, ordering boat parts online, and enjoying the lush Oregon forests over the weekend.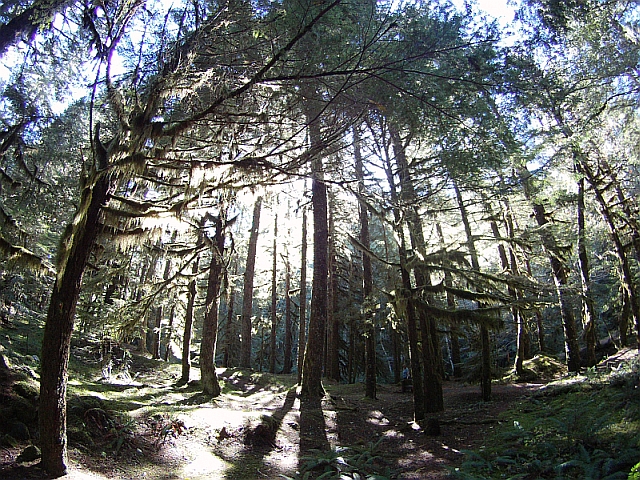 … and all our stuff that we want to take cruising? That got stacked on our boat, while we figure out how to store it all in our lockers. That's going to be fun once we return home…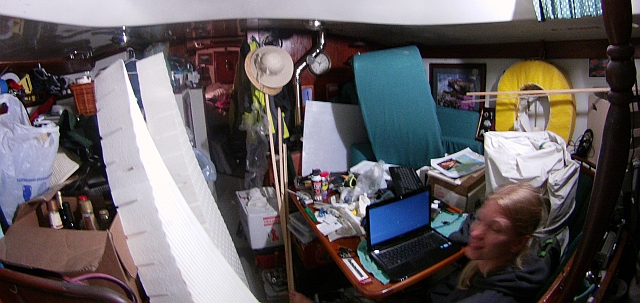 Hits: 5929