Week of 11/03/13 - 11/08/13

We arrived in San Diego Saturday afternoon (11/02/13) and ended up staying until Thursday, a few days longer than our original plan of staying only 2-3 days.
The hold-up was we wanted to mount a bimini top over our cockpit so we could have some shade while steering the boat. Chris bought a bimini top about 4 years ago, but it was never high on our priority list to install because for the most part, we really haven't needed it in the more temperate climates of Oregon and north/central California. As a result we've been carrying the bimini kit around with us for all that time. Now that we are further south, having some shade climbed to the top of our list. :) As with all boat projects, what we thought would be a simple half-day job ended up taking several days. Luckily, there is a great marine store in San Diego called Downwind Marine, who really helped us out with tools, parts and knowledge. Our bimini still has a couple issues which we are working on fixing, but overall it is pretty good and we finally have shade!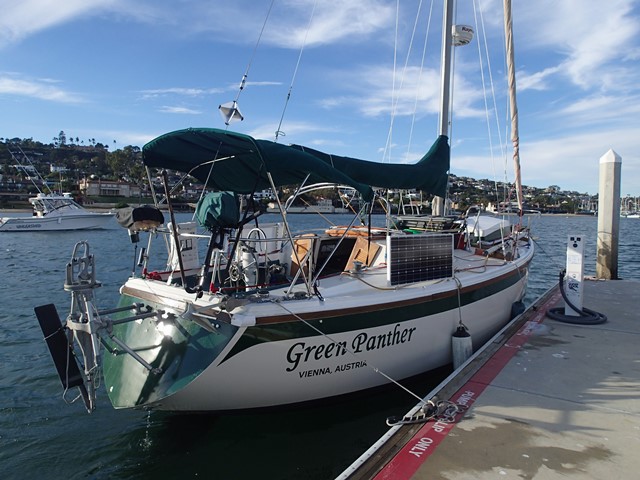 Green Panther with her new bimini top. The issue is that it hits our boom (we got the tallest one they make so Chris can stand under it, however it goes too far forward. Right now we have it tilted down so it will fit, but this is not ideal.
Although most of our time in San Diego was spent working on the boat, we did get to visit with some friends and run errands, which was really nice. We were able to get laundry done, and stock up on groceries, fuel and water. This was also the first time we really started to feel like cruisers. We stayed at the public dock, as did many other sailboats on their way to Mexico. Everyone seems to have the same route in mind: head down the Baja coast, then to La Paz and a bit later cross the Sea of Cortez to mainland Mexico and continue south. It is crazy to think we are finally one of these cruisers! We also realized what a small world the cruising community is. Our first day at the public dock, we recognized an acquaintance from our time at Svendson's boat yard in Alameda, where we had our rigging replaced. The sailboat is Pelagia, skippered by David and Michelle from Vancouver, British Columbia. It was fun to catch up with them. The next day, two boats we recognized from our old marina in Emeryville came in as well. Everyone is headed to Mexico like we are, and on approximately the same route.
By early evening on Thursday, we were finally ready to leave San Diego. We will be heading just a short distance down the coast to Ensenada, where we need to clear in with customs before continuing further south. As we motored out of San Diego Bay, past Point Loma, it really started to sink in that we are actually doing this. It is exciting, but also strange to think that we really have no idea when we will be returning to U.S waters.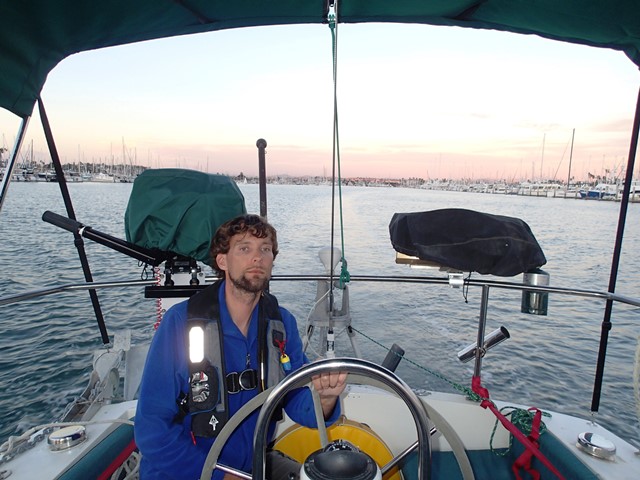 Motoring out of Shelter Island.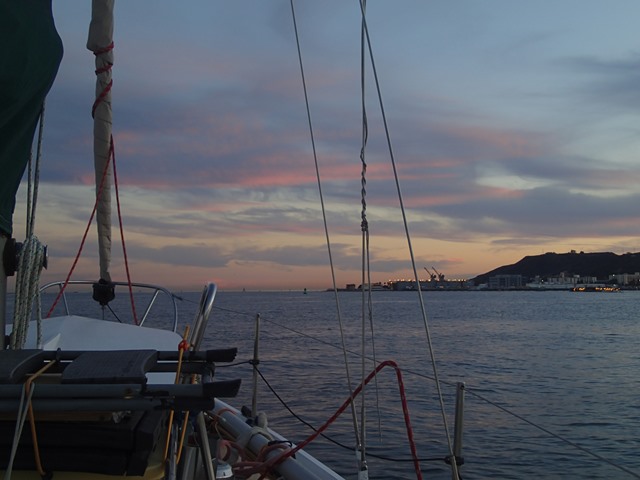 Leaving San Diego Bay on our way to Mexico. Point Loma is on the right.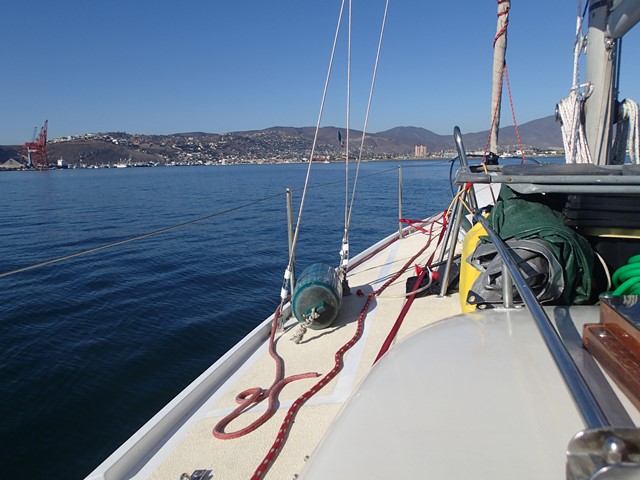 Approaching Ensenada harbor Friday afternoon.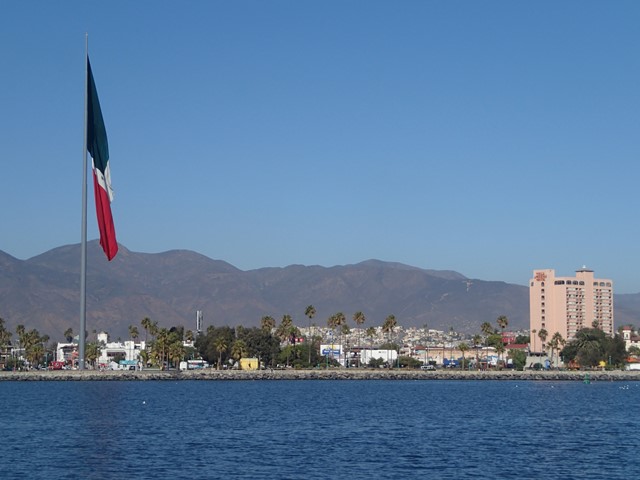 The Ensenada waterfront. This is one of the largest flags I have ever seen!
Hits: 4027
RSS module greenpanther.org