June 2015


My carefree days of hanging out on the boat are coming to an end, and none too soon! :)
Since we arrived in Australia, I have been mostly sequestered to our boat during the week. When Chris goes off to work, I keep busy with writing a book about our trip, looking and applying for jobs, grocery shopping, cooking, keeping the boat clean and attending free exercise classes at local parks. This is the life many people dream of, and I have to say it was fun for the first couple months. But by the third month a surprising thing happened: I really missed having a job. I missed feeling like I was accomplishing something worthwhile and meeting/working with people passionate about their work. With science jobs so scarce in Australia though, I wondered if I should pursue a different career path. Dental hygienist? Admin work? Barista? Except it would cost money we didn't have to go back to school and get a certification for any of these (yes, you even need a certificate to be a barista in Australia!), and there was still no guarantee I could land a job in these areas. Not to mention they sound a bit dull and boring to me after working in fisheries and marine policy. I also hate the idea that I spent so long training to be a good scientist for nothing. I love science and it was really bothering me that I could not find work in it. By the fourth month, I was starting to go a bit stir crazy on the boat. I re-doubled my efforts to meet with professors and other researchers, this time to see if I could at least volunteer in their labs on a project. Unfortunately, volunteering at the university or government level in Australia is quite difficult because of regulations protecting workers from being exploited. So labs really don't do volunteers here. Australia was not cooperating with me!
Finally, in May, I discovered the perfect solution: I could volunteer for a nonprofit – they don't have to abide by all the volunteer regulations at the government levels. I discovered Australia had its own branch of Reef Check, and it was headquartered in Brisbane. In case you are unfamiliar with the group, Reef Check is a global citizen-science organization that developed standardized reef monitoring protocols. They train community members to monitor their local reefs using the protocols. It's a great way to fill in the gaps for sites that other scientific institutions can't monitor. In Australia, Reef Check has monitoring sites on both the Great Barrier Reef and the subtropical reefs off of Southeast Queensland. In addition to reef monitoring, they also conduct public outreach activities to teach people about the reef communities in their backyard. At the end of May I started volunteering a couple days a week with them and it's been great. I've been able to build on my science communication skills by helping develop outreach materials, learn about the subtropical reef system here, and meet and work with some wonderful people. And hopefully later in the year, I can be trained as a research diver. Before we started cruising, I had taken it for granted how important it is to have work that makes you feel like you are accomplishing something good.
However, as the saying goes, be careful what you wish for. Chris's lab recently got some new funding, and I met with the lab directors last week. I've been offered an opportunity to help process a backlog of samples they have as well as work on developing some science communication content for their website. I'm excited to be able to get back into research and still work on my science communication skills! I'll start part-time so I can continue working with Reef Check a couple days a week, but will probably go full time in a couple months. Anyway, I am thrilled to have all this work now, though a bit startled at how fast my free time is disappearing after so many months of hanging out on the boat! :)
Of course, Chris and I still managed to get out and explore a bit this month. We enjoyed a fabulous weekend camping with our neighbors in the nearby mountains/hills, checked out the local botanical gardens, and climbed a local mountain. Winter is wonderful here; it is sunny and warms to the lower 70s/upper 60s during the day, and doesn't get much colder than the 50s at night. And the snakes and many biting insects are on holiday! It doesn't get much better.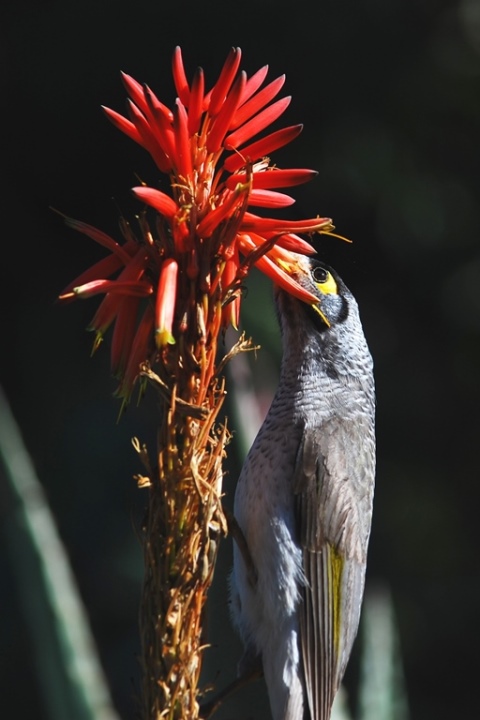 A noisy miner eating nectar from a flower in the botanical gardens. This bird is endemic to Australia, but as the name implies, they are very noisy, especially when in large flocks.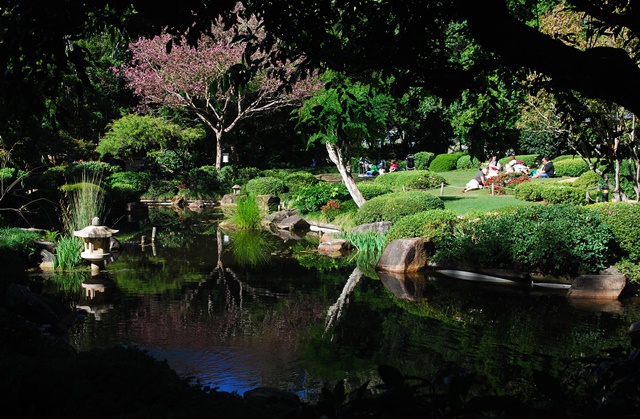 The Japanese garden in the Mt. Coot-tha botanical gardens. The gardens are beautifully landscaped, and free!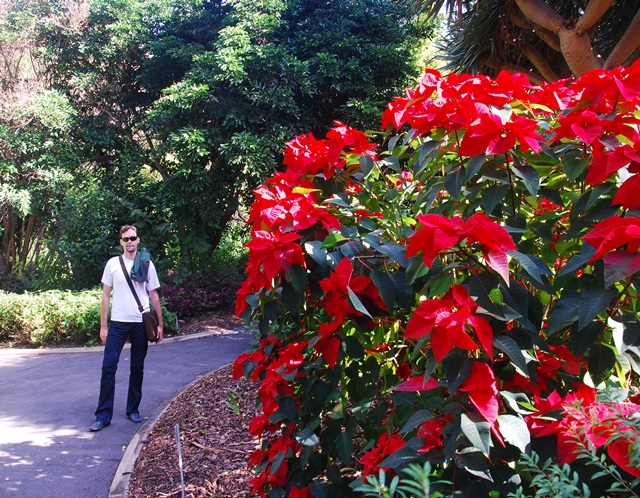 The pointsettias are in full bloom; now is when we should be having Christmas and winter holidays!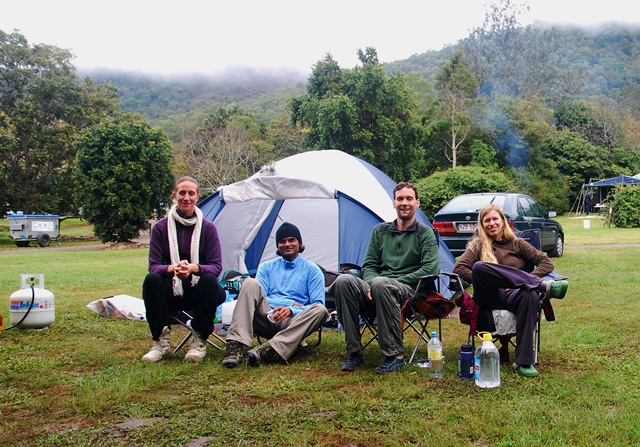 Camping at Neurum Creek with our neighbors Sam(antha) and Dave. Unlike our last camping experience at Straddie island, here you actually have your own site with a campfire ring (an unusual thing in Australia)!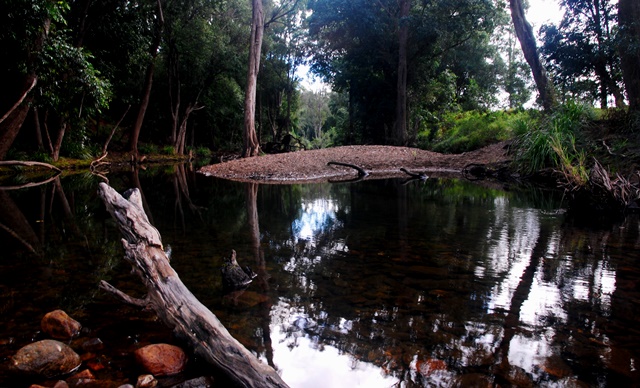 Neurum Creek was just a few steps away from our campsite.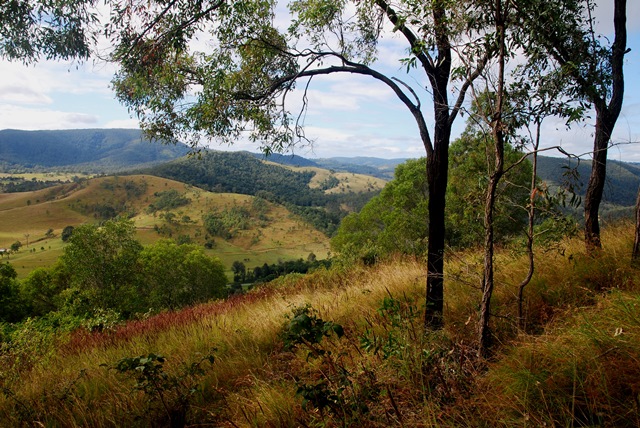 Hiking in the hills behind the campground. A lot of farmland around, but still nice and a great get away from the city!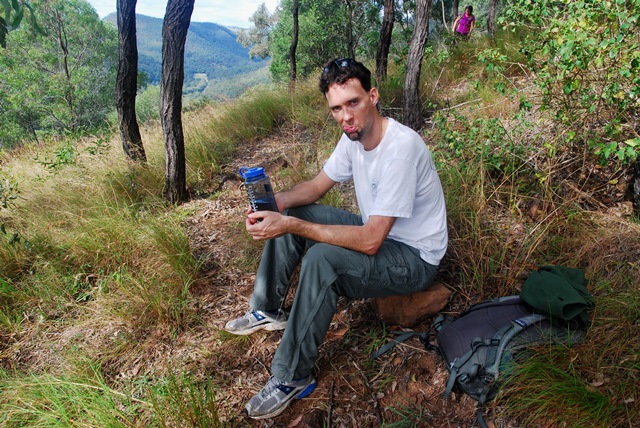 Someone was not too happy about having his picture taken.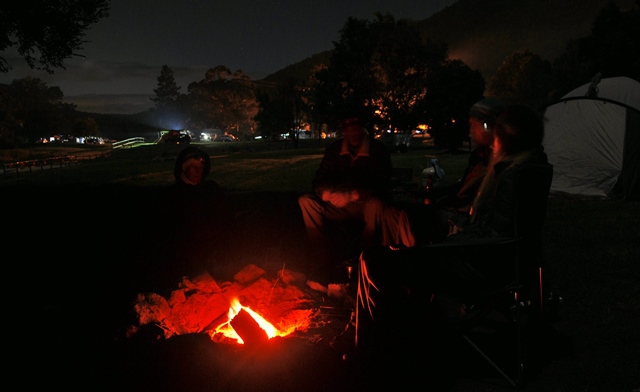 We enjoyed campfires both nights we were out -it has been awhile since we last had one! Interesting fact: While prepping for the trip, I learned that graham crackers don't exist in Australia! Nor do what Americans would consider normal marshmallows. I was shocked to learn our neighbors had never even heard of s'mores before. I attempted to make home-made graham crackers for s'mores, but it wasn't quite the same.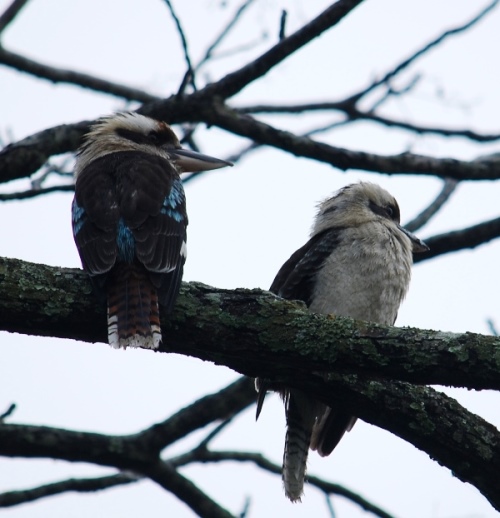 Our morning wake-up call at Neurum Creek. Two large kookaburras watched over our campsite in the morning and made sure we didn't sleep in too late.:)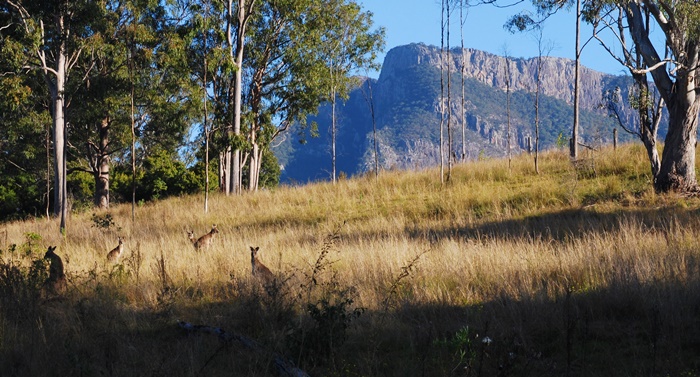 The next week, we climbed a local mountain with some of Chris's lab group, Mt. Maroon at 3,169 ft (966 m) high.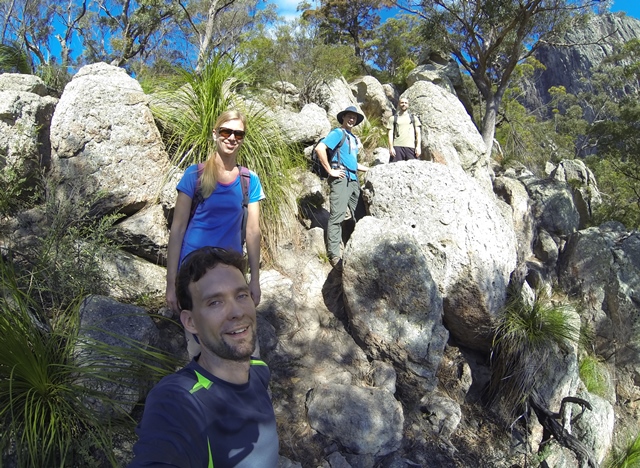 The trail to the top is short (only about 2 miles or 3k), but quite steep (about 3,000ft elevation gain) with lots of rock scrambling inolved. All in all, a fun trail!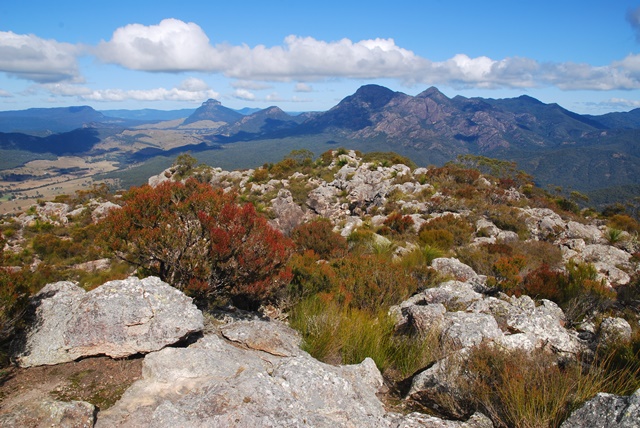 And of course, great views from the top.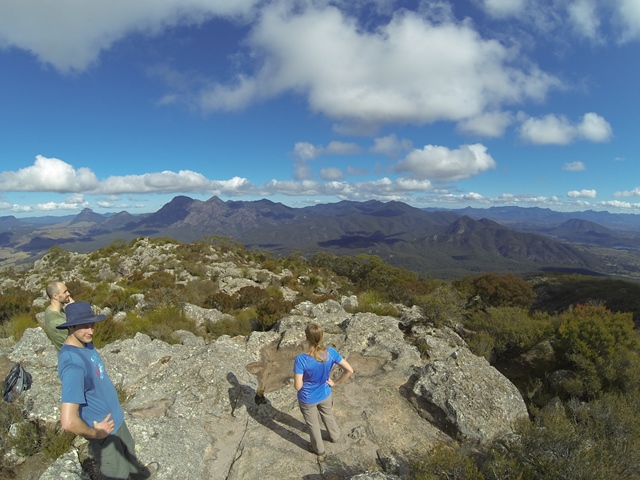 Hits: 6713
RSS module greenpanther.org